Previous, same size <<
>> Next, same size
Change resolution to 320 by 240 [8.3 Kb]
Change resolution to 640 by 480 [26 Kb]
Change resolution to 800 by 600 [39 Kb]
Change resolution to 1024 by 768 [62 Kb]
Change resolution to 1200 by 900 [86 Kb]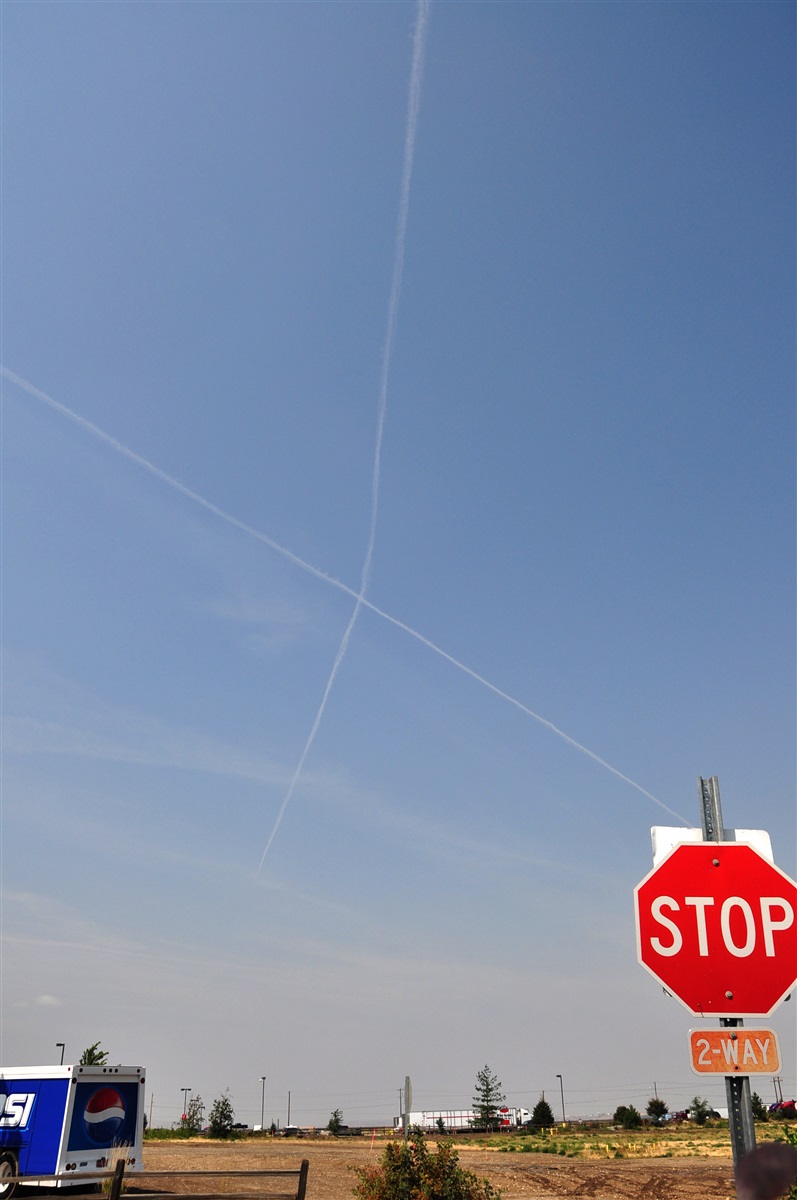 Следы двух самолётов пересеклись, образовав эту замечательную букву "Х" в небе над городом Pendleton в штате Орегон. Август 2009.

The traces of two airplanes crossed over Pendleton, OR. August 2009.
Change resolution to Full Size [2.9 Mb]
Generated by Automatic Publisher 4.2 (c) Eugene Bobukh 2013. Written in Microsoft .NET 2.0.