Previous, same size <<
>> Next, same size
Change resolution to 320 by 240 [27 Kb]
Change resolution to 640 by 480 [104 Kb]
Change resolution to 800 by 600 [159 Kb]
Change resolution to 1024 by 768 [250 Kb]
Change resolution to 1200 by 900 [335 Kb]
Change resolution to 1600 by 1200 [556 Kb]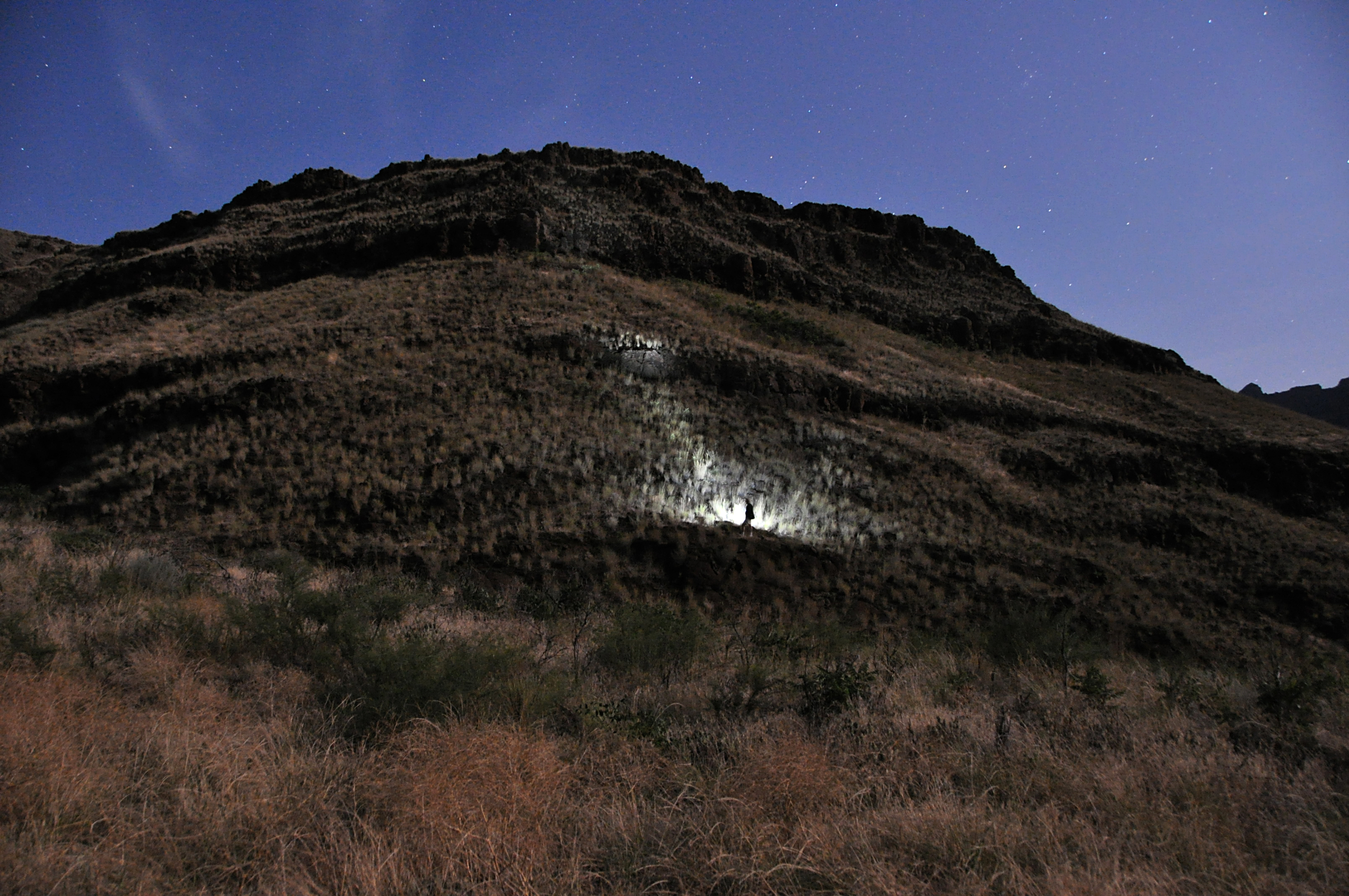 Ацкая дыра под названием Hells Canyon в восточной части штата Орегон. Ночь. Макс Иванов по моим указаниям "рисует" на холме светом. На фото освещённость кажется приличной, но на самом деле было чертовски темно. Это нас, однако, не остановило, и мы залезли на этот холм где-то до середины его высоты. Август 2009.

Night photo taken in Hells Canyon, Oregon, in August 2009. Maxim Ivanov did the light painting. It was much darker there than in seems on the photo, yet we did make it some half way through to the top of the hill.
Generated by Automatic Publisher 4.2 (c) Eugene Bobukh 2013. Written in Microsoft .NET 2.0.