Previous, same size <<
>> Next, same size
Change resolution to 640 by 480 [70 Kb]
Change resolution to 800 by 600 [108 Kb]
Change resolution to 1024 by 768 [173 Kb]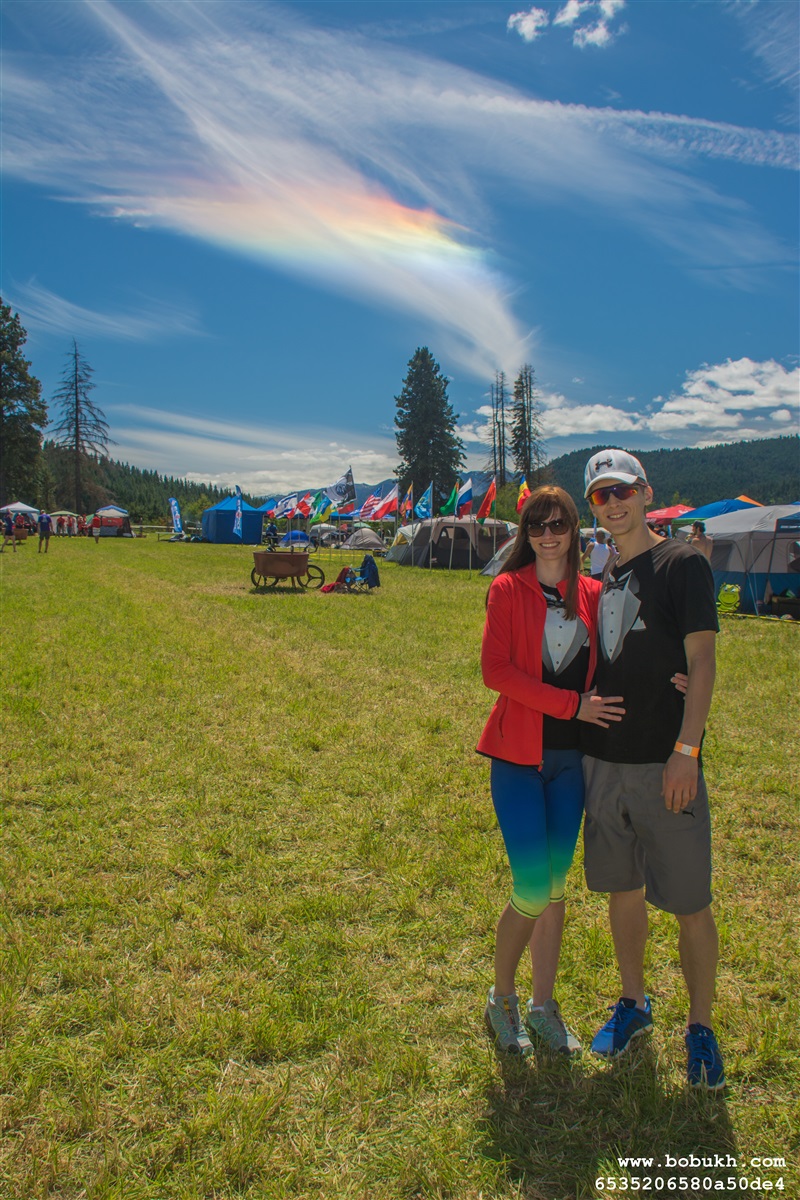 Tatiana and Alexey at DroWA 2016 Adventure Festival, June 2016. The irridiscent phenomena on the back is called Circumhorizontal arc, or (sometimes) Parhelion.

Таня и Алексей, фестиваль "ДроWA", июнь 2016 г. Радужное облако на заднем плане -- т.н. окологоризонтальная дуга, или (иногда) пархелий.
Change resolution to 2048 by 1536 [642 Kb]
Change resolution to Full Size [16 Mb]
EXIF Info 621 bytes
Generated by Automatic Publisher 4.2 (c) Eugene Bobukh 2013. Written in Microsoft .NET 2.0.