Previous, same size <<
>> Next, same size
Change resolution to 640 by 480 [101 Kb]
Change resolution to 800 by 600 [148 Kb]
Change resolution to 1024 by 768 [228 Kb]
Change resolution to 1600 by 1200 [497 Kb]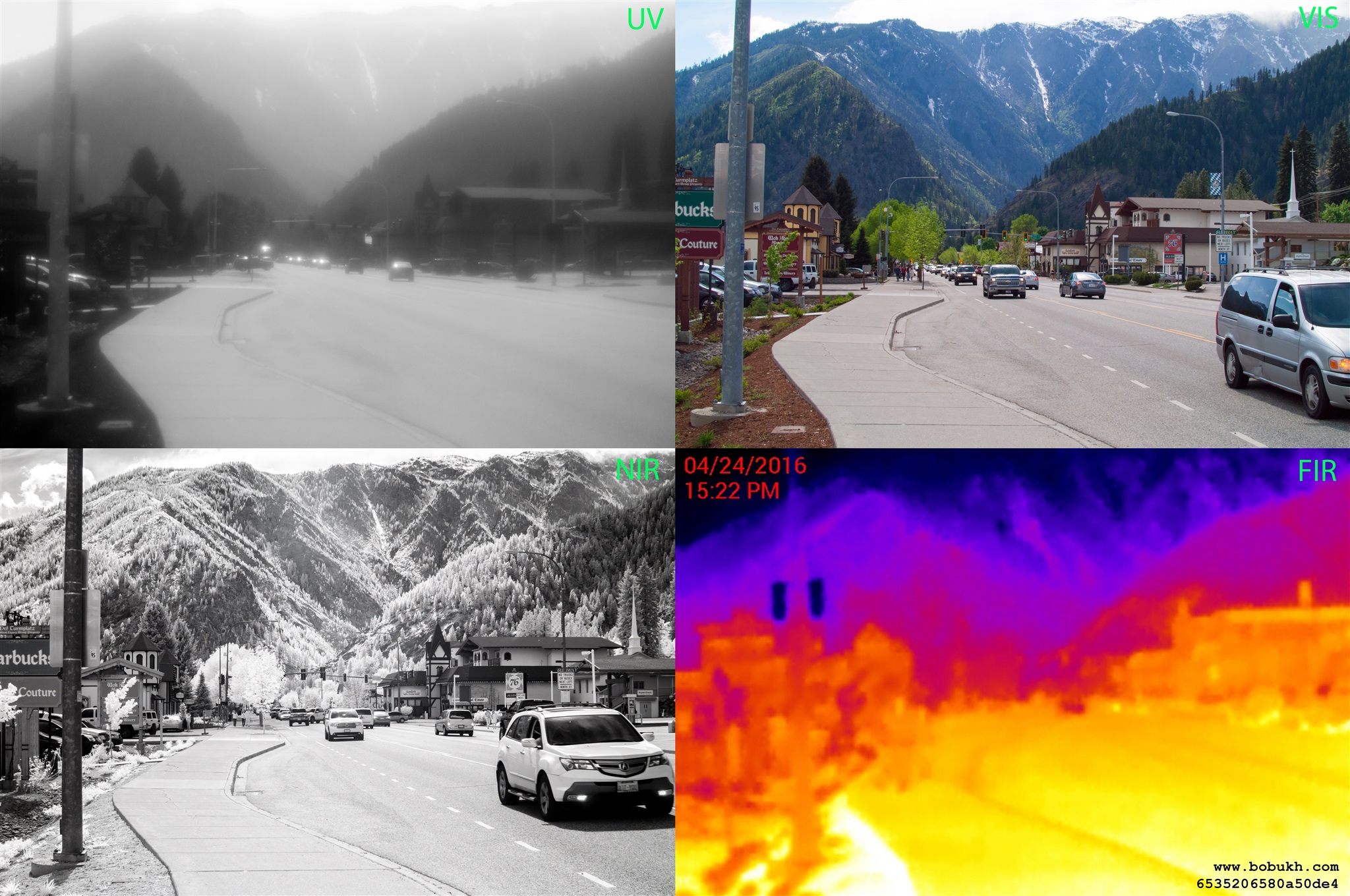 Multispectral photo of Leavenworth, WA, in April 2016. From the top left corner, clockwise: near ultraviolet (320-390 nm), visible (400-700 nm), thermal infrared (7-14 mkm), near infrared (800-1000 nm).

Мультиспектральное фото городка Leavenworth, штат Вашингтон. С левого угла, по часовой стрелке: ультрафиолет (320-390 нм), видимый свет (400-700 нм), тепловой инфракрасный (7-15 мкм), ближний инфракрасный (800-1000 нм).
Change resolution to Full Size [24 Mb]
EXIF Info 36 bytes
Generated by Automatic Publisher 4.2 (c) Eugene Bobukh 2013. Written in Microsoft .NET 2.0.