Previous, same size <<
>> Next, same size
Change resolution to 640 by 480 [139 Kb]
Change resolution to 800 by 600 [222 Kb]
Change resolution to 1024 by 768 [374 Kb]
Change resolution to 1600 by 1200 [953 Kb]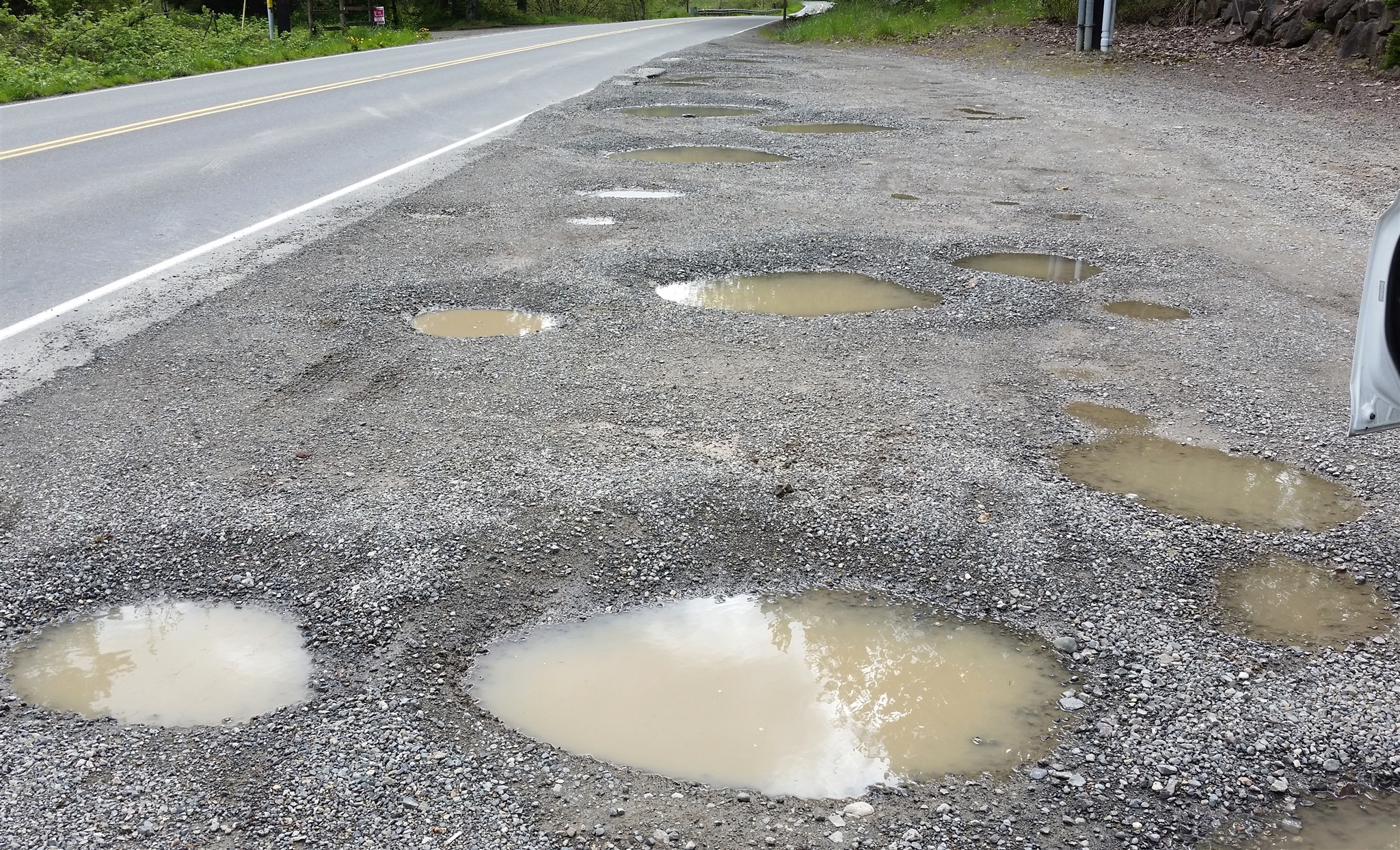 Potholes. To some degree, they do behave like a form of life, feeding off bumping cars energy. April 2017.

Круглые ямы на обочине, обладающие некоторыми признаками формы жизни, ибо для своего роста и размножения они (частично) используют энергию прыгающих по ним автомобилей. Апрель 2017.
Change resolution to Full Size [11 Mb]
EXIF Info 580 bytes
Generated by Automatic Publisher 4.2 (c) Eugene Bobukh 2013. Written in Microsoft .NET 2.0.