Previous, same size <<
>> Next, same size
Change resolution to 320 by 240 [30 Kb]
Change resolution to 640 by 480 [99 Kb]
Change resolution to 800 by 600 [144 Kb]
Change resolution to 1024 by 768 [216 Kb]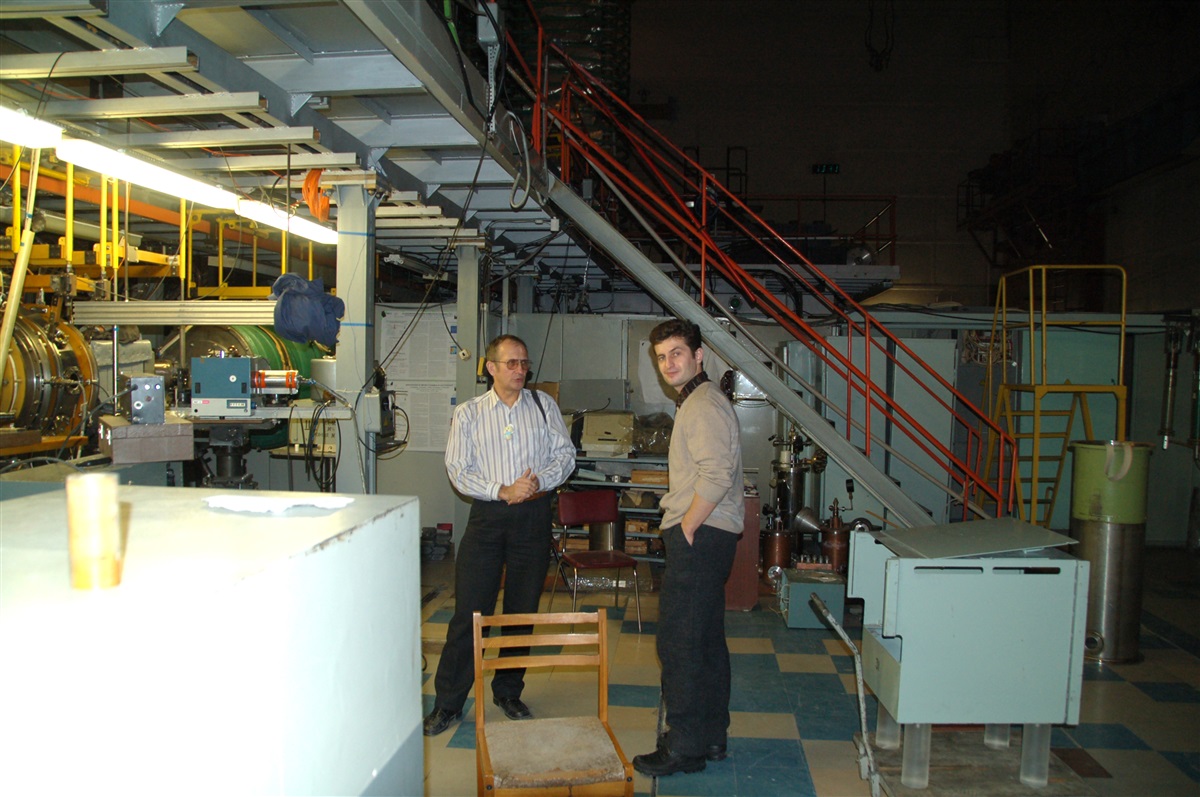 Мой бывший научный руководитель, Виталий Тимофеевич Астрелин, и я, на установке ГОЛ-3-II в Институте Ядерной Физики. Академгородок, Новосибирск, декабрь 2006.

My former scientific supervisor Mr. Astrelin and I at GOL-3-II plasma facility. Institute of Nuclear Physics, Novosibirsk, Russia, December 2006.
Change resolution to 1600 by 1200 [447 Kb]
Change resolution to Full Size [1.8 Mb]
EXIF Info 506 bytes
Generated by Automatic Publisher 4.2 (c) Eugene Bobukh 2013. Written in Microsoft .NET 2.0.