Previous, same size <<
>> Next, same size
Change resolution to 320 by 240 [40 Kb]
Change resolution to 640 by 480 [135 Kb]
Change resolution to 800 by 600 [196 Kb]
Change resolution to 1024 by 768 [292 Kb]
Change resolution to 1200 by 900 [365 Kb]
Change resolution to 1600 by 1200 [524 Kb]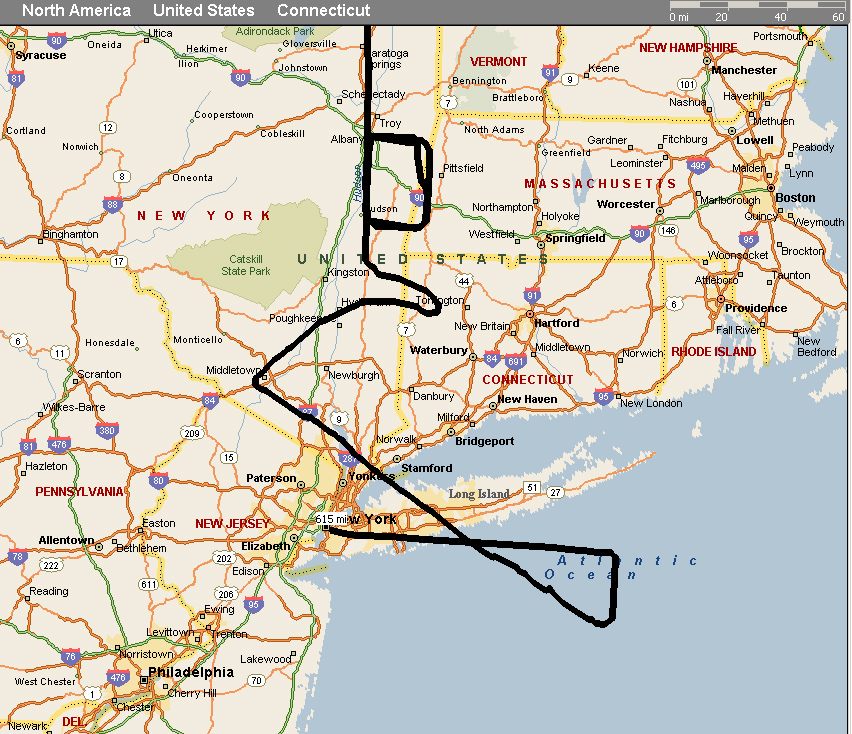 Вот так мы больше часа кружили перед посадкой в Нью-Йорке, в результате чего я опоздал на рейс до Сиэтла.

On approach to New York, our landing was denied for over an hours, causing us to fly in circles and zigzags like shown on this map [I've restored it from the photos I took from the tracking TV screens]. As a result, I was late for my connection to Seattle... January 2007.
EXIF Info 52 bytes
Generated by Automatic Publisher 4.2 (c) Eugene Bobukh 2013. Written in Microsoft .NET 2.0.