Previous, same size <<
>> Next, same size
Change resolution to 320 by 240 [5.7 Kb]
Change resolution to 640 by 480 [16 Kb]
Change resolution to 800 by 600 [23 Kb]
Change resolution to 1024 by 768 [34 Kb]
Change resolution to 1200 by 900 [44 Kb]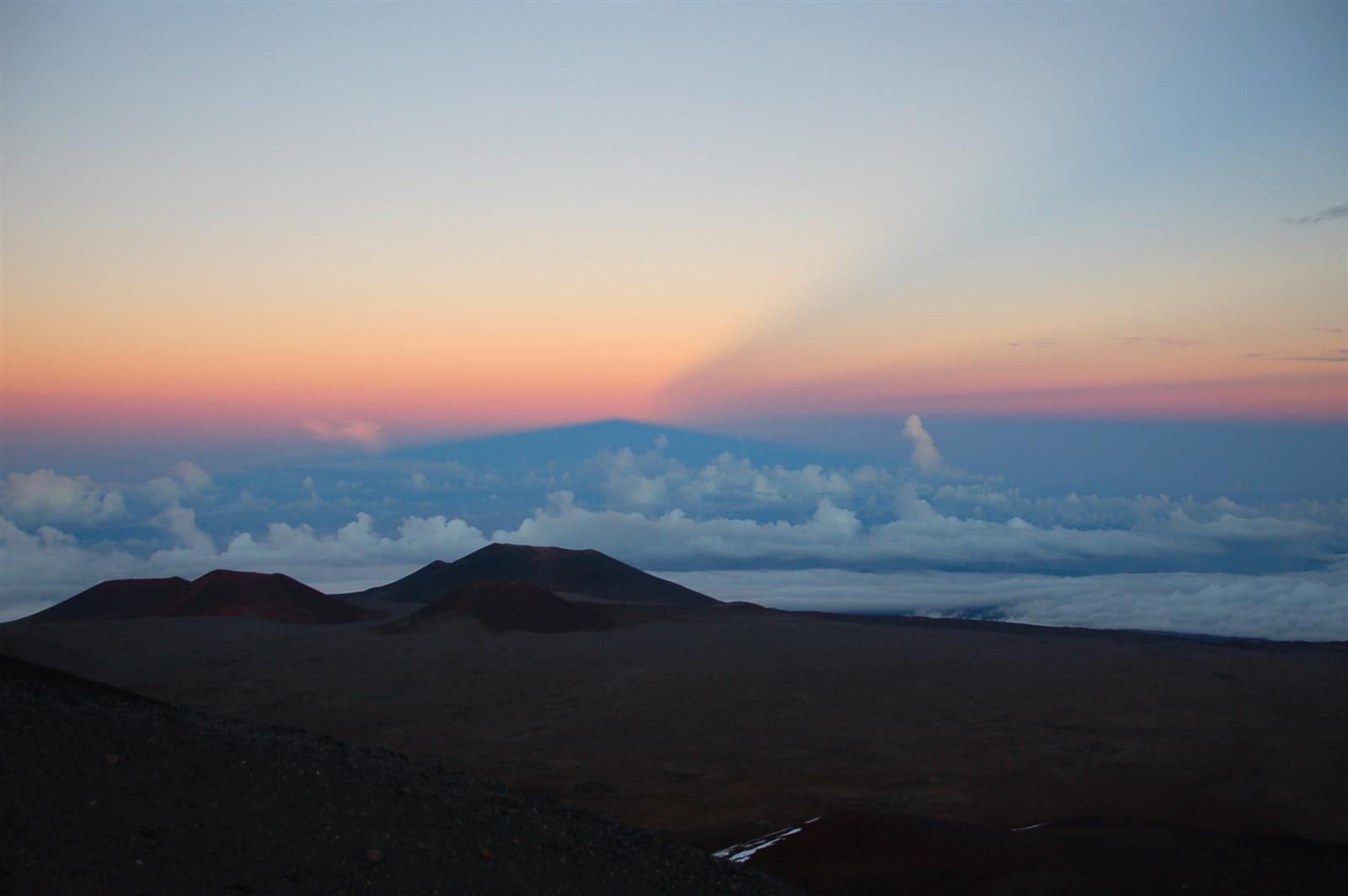 Тень горы Mauna Kea (солнце светит сзади, и гора отбрасывает длинную-длинную треугольную тень)

This triangle is the shadow of Mauna Kea, a very long one caused by a sunlight from the behind.
Change resolution to Full Size [1018 Kb]
Generated by Automatic Publisher 4.1.1 (c) Eugene Bobukh 2012. Written in Microsoft .NET 2.0.