Previous, same size <<
>> Next, same size
Change resolution to 320 by 240 [16 Kb]
Change resolution to 640 by 480 [52 Kb]
Change resolution to 800 by 600 [77 Kb]
Change resolution to 1024 by 768 [110 Kb]
Change resolution to 1200 by 900 [137 Kb]
Change resolution to 1600 by 1200 [205 Kb]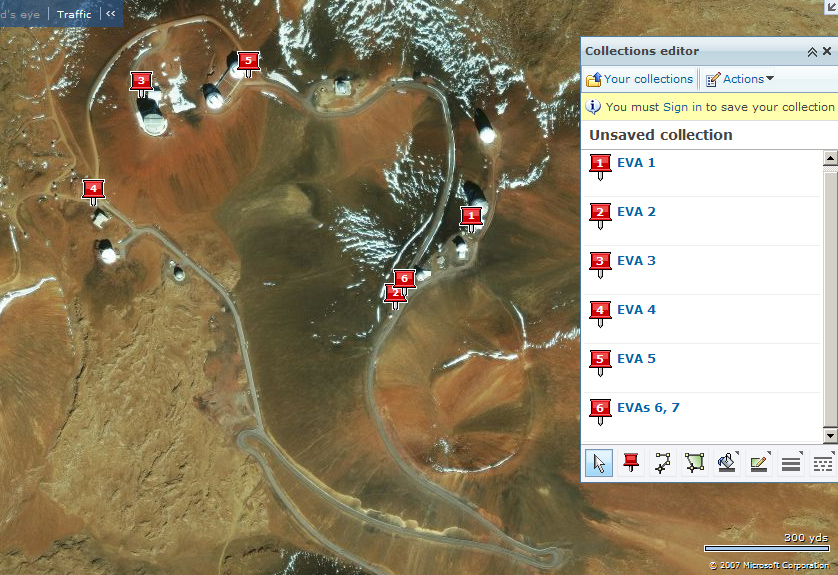 Спутниковая карта макушки горы, дорог и обсерваторий. Цифрами обозначены остановки с выходами в порядке их совершения.

This is satellite map of Mauna Kea summit observatory area. Numbers designate "extra-vehicular activity" points where I stopped and existed the car to make photos.
Generated by Automatic Publisher 4.1.1 (c) Eugene Bobukh 2012. Written in Microsoft .NET 2.0.